50-Ton Grove Rough Terrain Crane
Servicing York & Cumberland County
The Grove RT650 is a rough terrain crane capable of lifting up to 50 tons. It has a four-section extendable boom that reaches 105 feet, with optional fixed and telescoping boom extensions included. Its rugged deep box section frame makes it perfectly designed to handle tough conditions on any job site.
Crane Cab:

Rough terrain crane cab includes a hot water heater and defroster, single-axis joystick controls, sliding skylight with adjustable sunscreen, engine instrumentation, and full acoustical lining. 

Crane boom:

Four sections extendable boom measures 33 ft to 105 ft. 

Fixed Swingway Extension:

Offset lattice extension at 0 degrees, 25 degrees, and 45 degrees. Easy storage alongside boom base.

Telescoping Swingway Extension:

Telescope lattice extension offsets at 0 degrees, 25 degrees, and 45 degrees. Stores alongside boom base.
Have a unique crane or trucking need? Please contact us to determine the best approach for your job!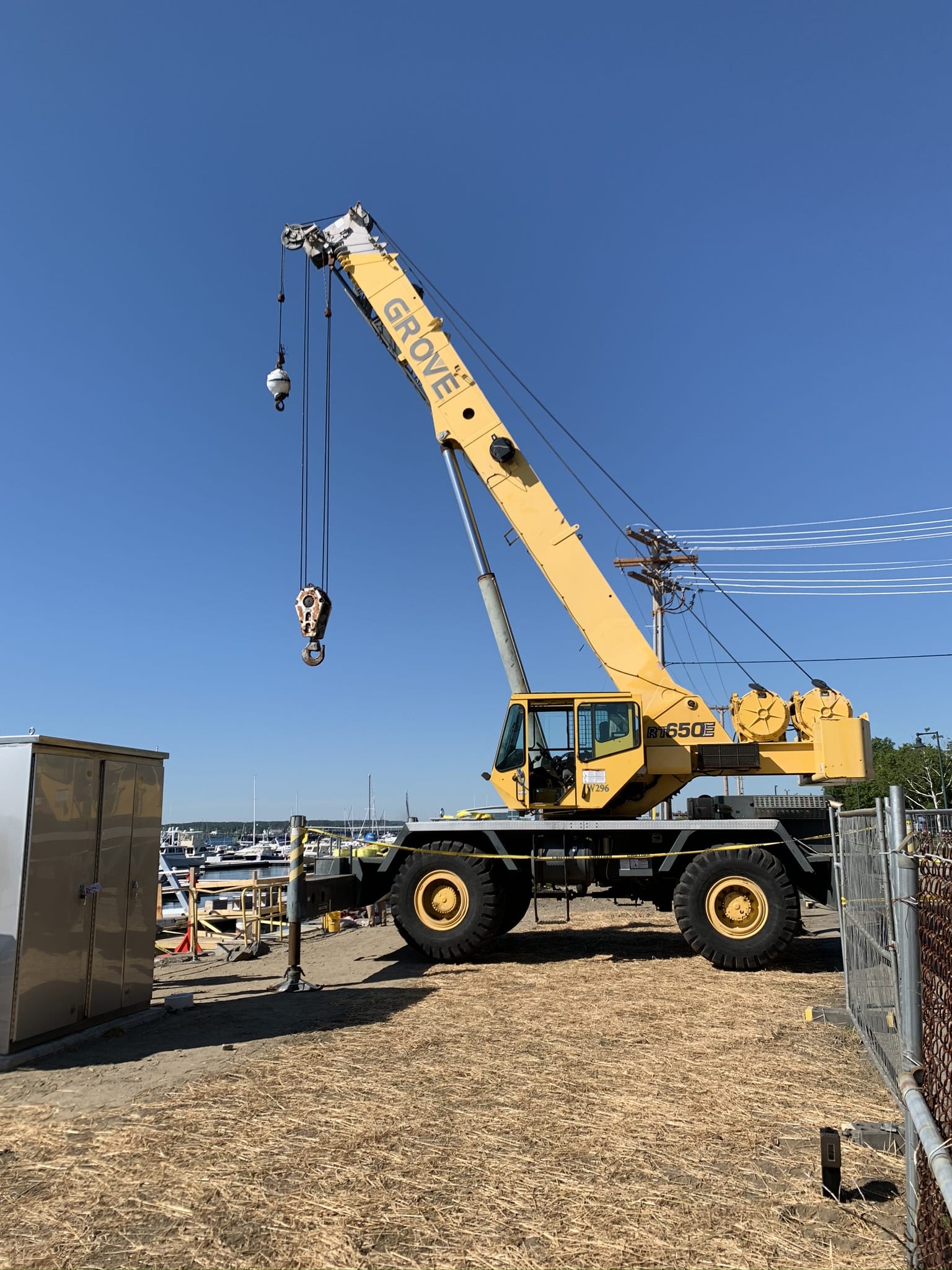 Committed to Quality and Safety
Easily avoidable accidents and petty mistakes on the operator's behalf can set you back. But not at Mayo Crane Services.
Our crane operators and truck drivers are certified by the National Center for Construction Education & Research for the Certification of Crane Operators (NCCER) Along with OSHA Safety Certifications. They have completed all the mandatory training and have years of experience in the field.
Simply put, when you choose us for your crane service needs, rest assured that your desired work will be completed safely, effectively, and efficiently.