Crane Load Charts
Ton Capacity and Specifications
See our crane load charts to better understand what your project requires.
 The importance of planning before you hire a crane for your job, you must have an understanding of many factors that will play into the operation. The load charts below will help you to determine the following factors:
Dimensions and Weight – This is the dimensions of the crane itself. It is important to factor in the space in which the crane will be operating. If you are navigating a confined space check the dimensions for the outriggers when fully extended. Weight is a factor when considering travel and transportation. This will help you determine what size trailer you will need along with your transportation requirements.
Lift Capacity – At the top of the chart you will see the ratings that apply when considering counterweight when the outriggers are extended and the distance you are moving the load.
Lift Range – Alongside lift capacity, it is important to understand how much boom length is required to pick up and lift the load. You must take into consideration the height the load must be lifted and the distance it will be carried.
Lift Angle – Higher angles of lift the load capacity decreases. Determine if a luffing or a fixed jib is being used.
Crane in Motion – This will help you determine the capacity for the lift and carry. You must make sure that the weight is able to be supported during both movements.
26-ton Manitex Truck Crane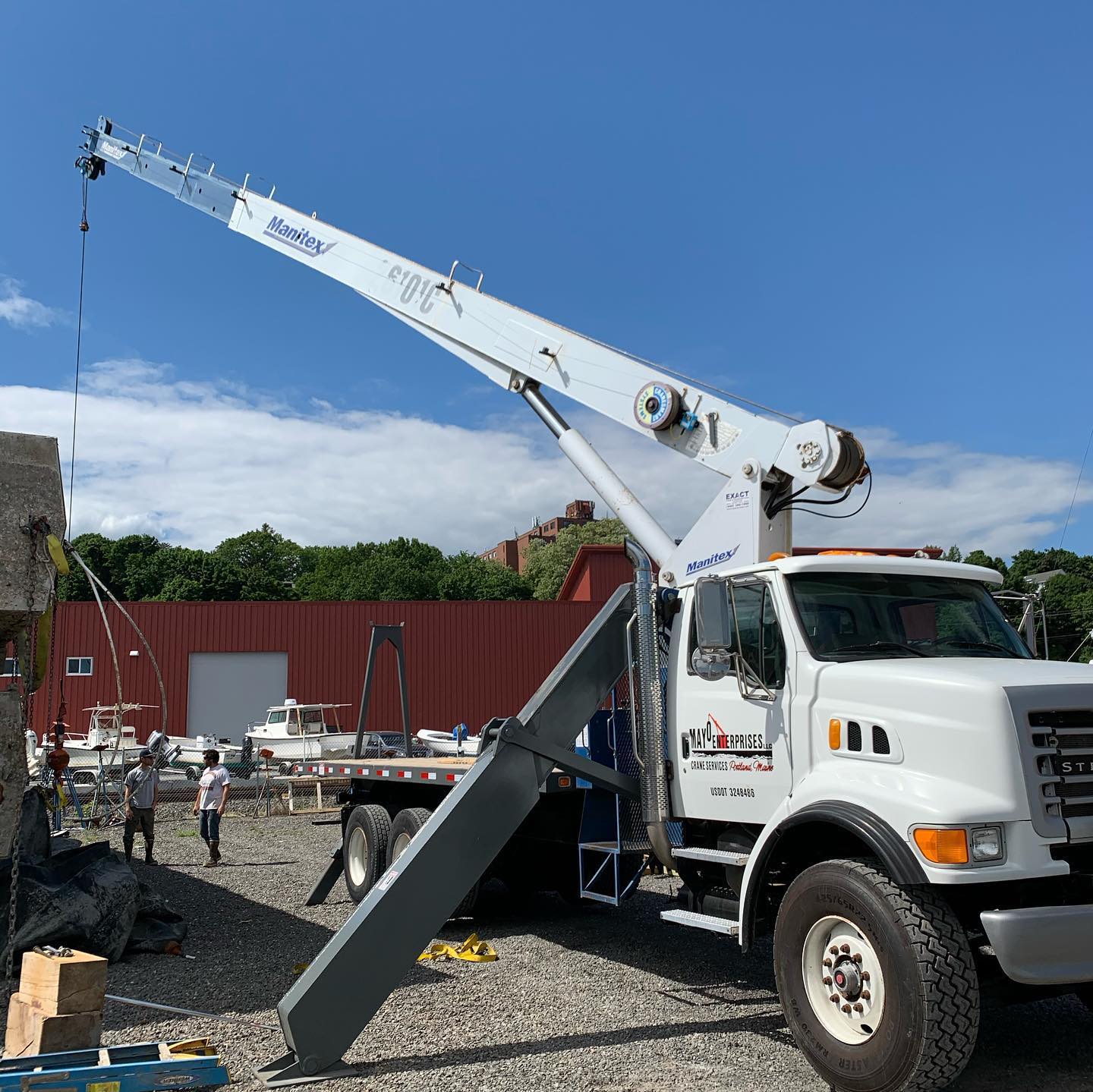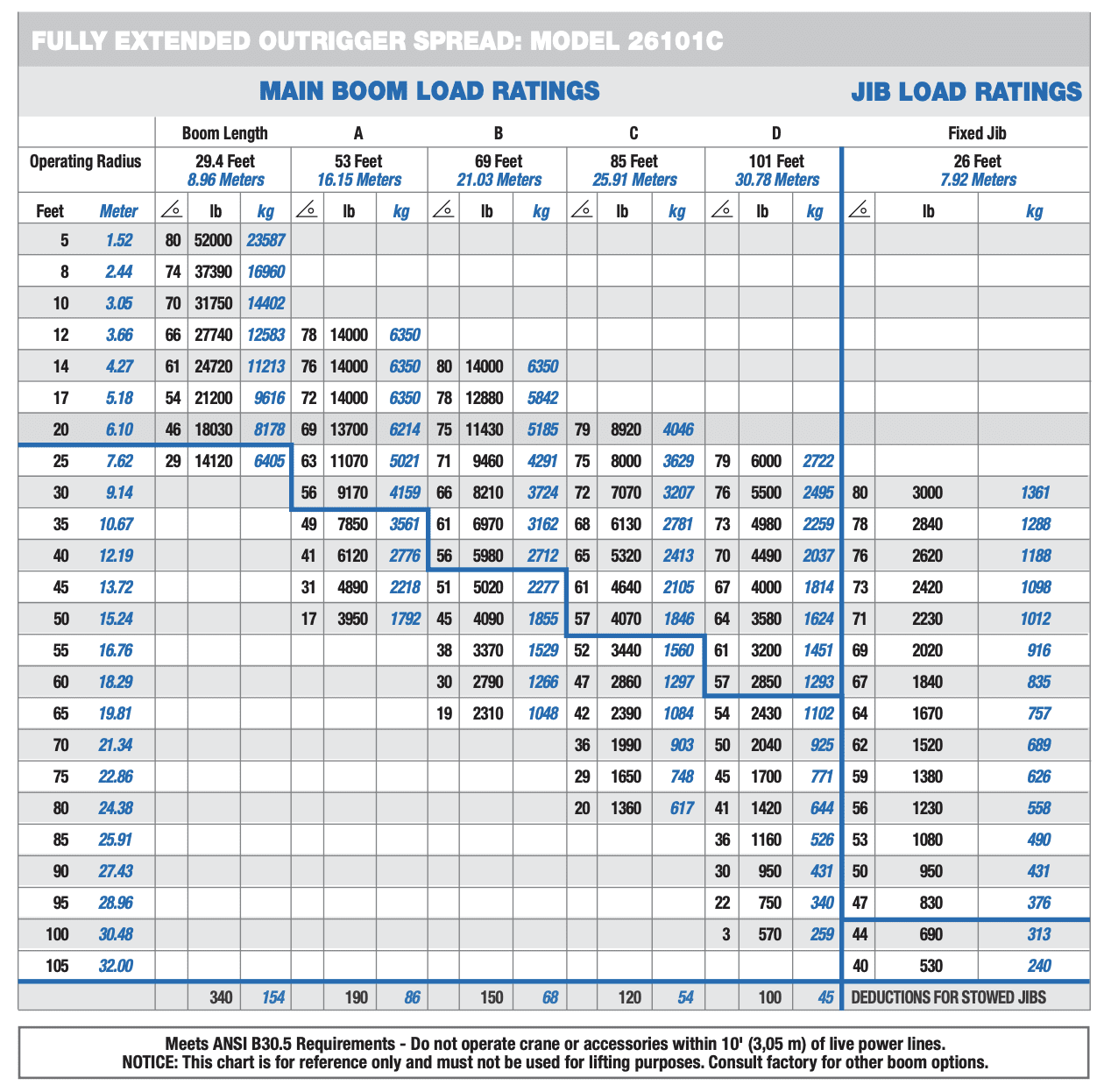 The 26101c Manitex Crane has a 26-ton capacity and a 4-Section proportional boom which extends to 101 feet, and a variety of other features. This crane is easily moveable by driving and is great for smaller scale crane projects.